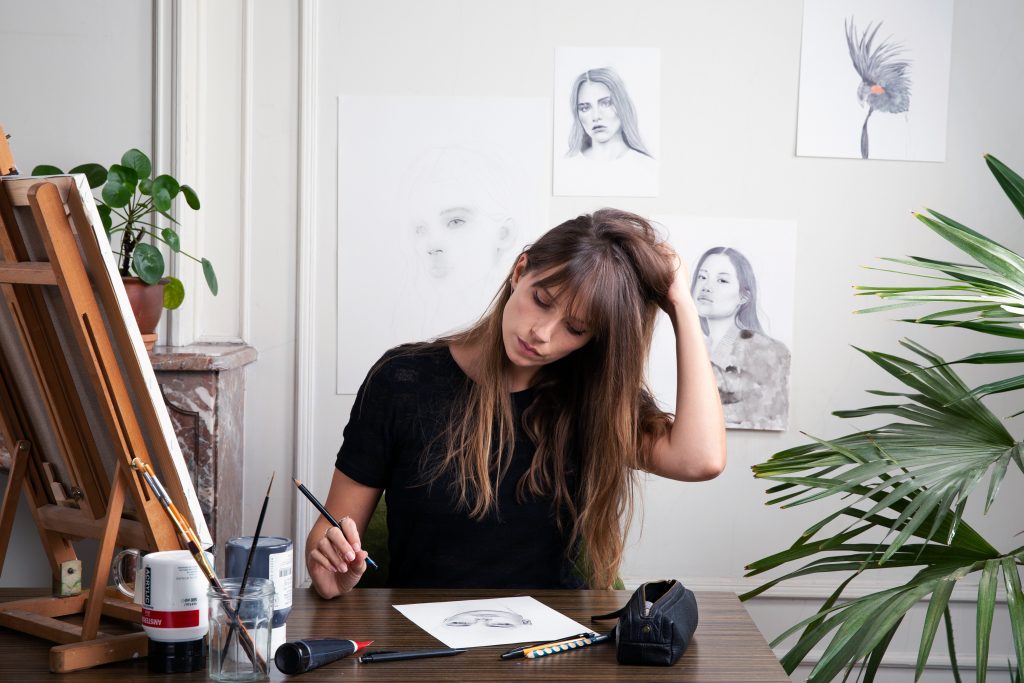 Belgium-based artist Lien Vandermeulen is shaped by her experiences with place, people and life.
Her artwork has femininity as a leading character blending with natural atmospheres, abstract forms and textures. Working with graphite, ink, charcoal, aquarel on paper, digital touches and acrylic paint on canvas or murals.
It's a limitless path of exploring techniques, subjects and mixing media, to keep the mind curious and eager to learn. Her inspiration can be found in everyday life, music, film, literature, photography, architecture, poetry, art, design, travel and the human mind and form.
Commissions│Collaborations
I am available for commission-work, feel free to contact me with any requests or questions. Looking forward to hear from you!